Disclaimer: Opinions expressed below belong solely to the author.
Last year, it was reported that one in four Singaporeans intends to quit their job in early 2022.
Well, the "Great Resignation" is gaining steam according to the latest survey by recruitment giant Michael Page, which has shown that a whopping 74 per cent (basically three in four) of Singaporean professionals are looking to quit their current job this year, looking for both more money and better work-life balance.
And it seems like Singaporean employers are willing to offer them just that in a market deficient in qualified candidates.
While global inflation keeps biting, local employment situation appears to be making up for it.
Companies in Singapore want to both hire more and retain current employees with a better and more balanced offer. This includes, of course, at least partial work flexibility with time spent working at home every week (after the pandemic taught everyone that it is perfectly doable).
Boomers most eager to move
Interestingly, it's not the young who are most eager to make a career change, but the oldest 'Baby Boomers', who are slowly approaching retirement, with 86 per cent of them expressing the will to resign in the coming months — though it's possible that at least some of them may be seeking earlier retirement.
Nevertheless, a strong majority in all age groups and on all levels of seniority want to change something in their careers.
Source: Michael Page Singapore
Why now?
I believe this surge in demand for change is just pent-up tension from two years of uncertainty we have just gone through. I'm sure many people were forced to postpone any moves they may have had planned because of the raging virus and are now ready to take advantage of the reclaimed freedom.
This clearly fits the Top 3 reasons given for the current will to find a new job — which is either due to a change of career, professional progress, or higher salary.
The second factor is the experience of flexible work with either a hybrid or complete work-from-home arrangement, which has taught both employers and employees that it may work for both of them.
Once you get the taste for the comforts of not having to get up early every single day to waste an hour or more to commute to office, you want to keep some of it in your professional routine. Consequently, if your company is unwilling to continue this arrangement beyond the pandemic, you are likely to look for one that does — one that is more in tune with the times.
But Singaporeans are, clearly, reasonable about it and do not necessarily draw a line in the sand on being able to work from home all of the time. 62 per cent of respondents are happy with a hybrid approach, accepting having to spend some time in the office.
Staying at home all the time is not for everyone but also not for every job, and it has its own drawbacks too (for a visual demonstration of what I mean, please take a look at this classic comic by The Oatmeal).
That said, preference for hybrid work also depends on the role within the company and age. Unsurprisingly, the older workers are less supportive, though even in this age group majority would prefer to spend some time working remotely.
Interestingly, the highest appetite for flexibility is visible at the two opposite end of the company's staff — entry level and C-suite, likely because the younger, new entrants enter with a dream of enjoying life outside work, while founders or board members believe they don't really have to be in the office at all times.
Those in the most specialised, technical fields as well as business operations are, for obvious reasons, not nearly as supportive of the idea as everybody else. After all, they are the ones often running day to day business and engaged in activities that simply cannot be done from a distance.
Employers are listening
Most importantly, these are not all just empty wishes of day-dreaming employees, quickly returning to their grind after a brief period of fantasising about "what if".
Since labour market in Singapore is extremely tight, employers are competing with each other for the best people available — and it makes them listen to what their prospects need.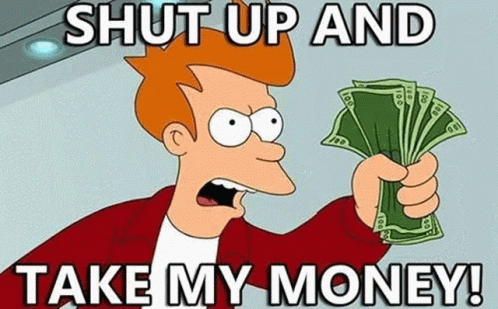 Not only are they raising salaries and offering financial bonuses but greater flexibility and other perks as well.
Benefits such as mental health coverage can send a signal about the company's culture, and that's partly why there has been a growth in non-traditional benefits. Competing on company culture is becoming more common.

– Lewis Garrad, Mercer for CNBC
CNBC reported that besides the already-announced raises by global giants like Amazon and Microsoft (the latter reportedly doubling its salary budget to retain talent), other companies are following suit as well with larger than usual pay bumps and benefits:
In a normal year, lawyers at one of Singapore's top four local law firms could expect to receive an annual increment of between 10 and 15 per cent. The company said employees would get a larger increment this year, one former employee told CNBC.

His salary jumped by 40 per cent and the increase was not tied to a promotion, the person said. That law firm isn't the only company in Singapore adjusting compensation packages in a hot labour market.

– CNBC
DBS, local branch of KPMG and the newly spun-off SPH Media Trust, dominating Singapore's publishing sector, have all either already increased employee compensation or announced a sweeping and generous review.
Average increments have been significantly higher this year, and companies are paying a premium to attract and retain workers especially if talent is scarce in an industry, said Cynthia Ang, an executive director at recruitment firm Kerry Consulting.

– CNBC
Even the public service is fighting to keep people with recently announced salary increases of five to 14 per cent for its 23,000 employees.
As of January 2022, 20 per cent of employers intended to provide increases of five per cent or more, with 30 per cent planning bonuses of over 15 per cent — but these figures are likely much higher by now, given the growing competition and shortage of qualified staff.
Time to make your move
In spite of all the difficulties the uncertainty caused by the pandemic and the ongoing economic crisis with high inflation (exacerbated by Russian invasion of Ukraine), the situation is clearly not without benefits for professionals in Singapore.
If you were looking to make a career switch, earn more money and gain more freedom, then the time to do it is now, before it's too late.
Singapore has traditionally relied on foreign talent, which took a big blow due to Covid-19 restrictions. Migration remains difficult and the huge deficit of EP and S-Pass holders (to the tune of 200,000 people) created excellent bargaining conditions for Singaporeans.
But it will not last forever.
Foreigners will begin returning in greater numbers, and you may regret it if you hesitate to apply for a better job today.
You also have to bear in mind that most people around you appear to be thinking the same, and they are your competitors too. So, while it is, in many ways, a blessing and an excellent opportunity, do bear in mind that it's the early bird that gets the worm in the end.
The first to the punch, the best qualified, the most determined can really leap upwards professionally in a time when employers are doing whatever they can to attract them.
Those who don't are likely to regret the wasted chance. Good luck.
Featured Image Credit: Maverick Asio/SOPA Images/LightRocket via Getty Images
Checkout latest world news below links :
World News || Latest News || U.S. News
The post More jobs, money, freedom in S'pore's war for talent as 74% of PMETs plan to quit by end 2022 appeared first on WorldNewsEra.